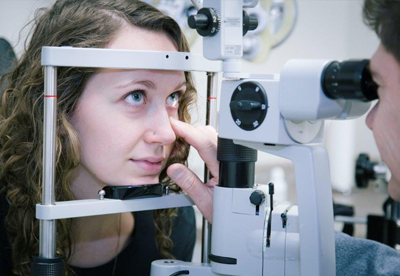 Ophthalmology is a branch of medicine specializing in the anatomy, function, and diseases of the eye. An ophthalmologist is an Eye MD, a medical doctor who specializes in eye and vision care.
Eye MDs are specially trained to provide the full spectrum of eye care, from prescribing glasses and contact lenses to complex and delicate eye surgery.  Many Eye MDs are also involved in research, and many also instruct doctors-in-training at medical schools and hospital residency training programs.
In addition to four years of medical school and one year of internship, every Eye MD spends a minimum of three years in a hospital-based training program (residency) in Ophthalmology.
A board certified Eye MD has passed a rigorous two-part examination given by the American Board of Ophthalmology, designed to assess his or her knowledge, experience, and skills.
Peter C. Brasch, MD, is a board certified ophthalmologist and has been in private practice since 1990. He graduated from New Jersey Medical School in Newark, NJ, in 1986; completed his internship in Internal Medicine at Hartford Hospital in Hartford, CT, in 1987; and completed his Ophthalmology residency at Rhode Island Hospital in 1990. Doctor Brasch is a staff physician at Rhode Island Hospital. He is also on courtesy staff at St. Joseph/Fatima Hospital. He is a Clinical Assistant Professor of Surgery (Ophthalmology) at The Warren Alpert Medical School of Brown University and maintains active memberships in The American Academy of Ophthalmology, The American Society of Cataract and Refractive Surgery, The New England Ophthalmological Society, and The Rhode Island Society of Eye Physicians and Surgeons.
Dr. Brasch's office at 1 Thurber Boulevard in Smithfield, Rhode Island, is conveniently located directly off the exit 8B ramp of Interstate 295.  His courteous and friendly staff is prepared to help make your experience a positive one.